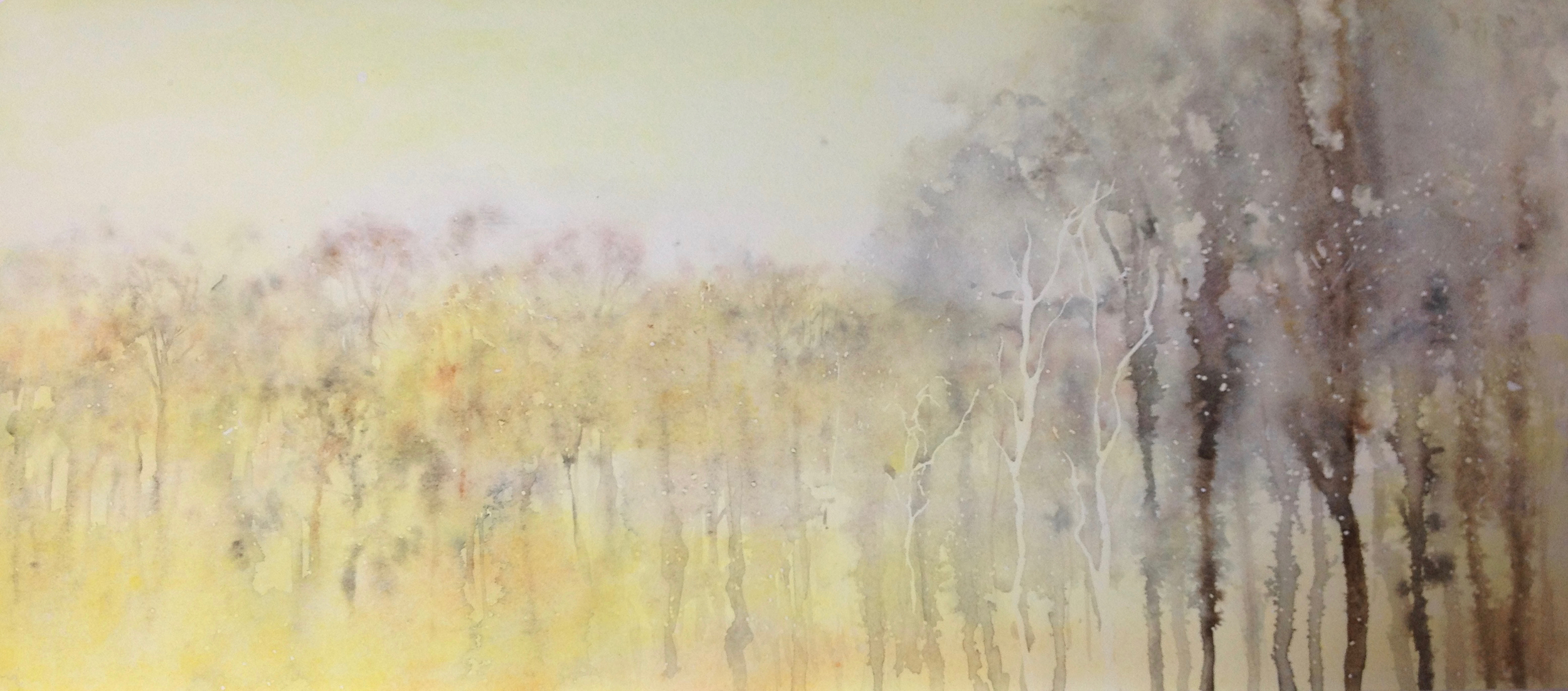 Fireflies
Experimental watercolour painting. A first step towards an idea. It reminded me of sunset at Yosemite, and the dragonflies dancing above the long grass of the meadow, lit up in gold.
Summer Hills by the Sea
Sketch. Acrylic paint on paper. 13 x 13.7cm.
Blue glass jug with daffodils
Watercolour painting of a blue glass jug filled with daffodils. The jug is handmade locally in Bath, based on a roman design. I wasn't supposed to be painting daffodils, I was supposed to be painting a landscape, but they were so pretty in their jug that I couldn't resist. I was particularly drawn to the colour graduation: yellow, green, blue.